On the way to Compostela
This trip takes you on one of the three traditional medieval routes of the Santiago de Compostela pilgrimage, exploring other paths from time to time.
From the Puy-en-Velay, from its extraordinary cathedral built half on a volcano, half in the void, through the southern part of the Massif Central, through beautiful landscapes and sparsely populated, interesting villages with beautiful churches and little-known treasures, the most attractive and fascinating small towns, and some beautiful cities like Toulouse, of incredible beauty.
The path reaches the Pyrenees and we cross them at St Jean-Pied-de-Port.
In Spain, our journey follows the traditional French way of the "camino frances" because the majority of pilgrims came from France, again, small towns and even small villages hide so many treasures, legends and beauty.
All the bridges on our road, some of which date from the 11th century, are not only beautiful, but they connect pilgrims from all the countries of Europe, transmitting techniques, knowledge and ideas from the East to all of Europe.
Cities like Burgos, Leon and Santiago will never be forgotten.
"I really can't say what I liked the most because all aspects were so unique," sums up all the spontaneous feedback on this trip.
Accompanied by Tour Leader/Tour Manager throughout the tour.
Ground transport : Trains first class, Luxury coaches.
4 star hotel accommodation, breakfast included.
One main meal a day : lunch or dinner including a few gastronomic meals.
All expenses related to entries, guided tours and visits.
The price does not include
One meal a day
Personal charges and expenses
Insurances
Travel to and from France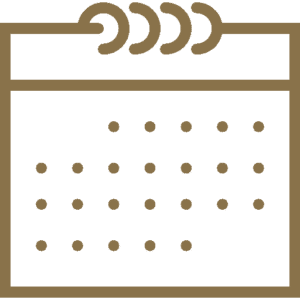 Price and departure dates upon request